Commercial Flooring
Flooring selections make a strong statement as soon as you enter into a business. The right floor can offer the look of luxury and refinement that many businesses strive to achieve. Companies often require different flooring materials for different areas, but it all must meet the same criterion: it must perform, be slip-resistant, and be durable enough to hold up for long periods of time with high foot traffic. BT Tile & Carpet Company provides commercial options for VCT, vinyl, carpet tile, broadloom, rubber tile, and more.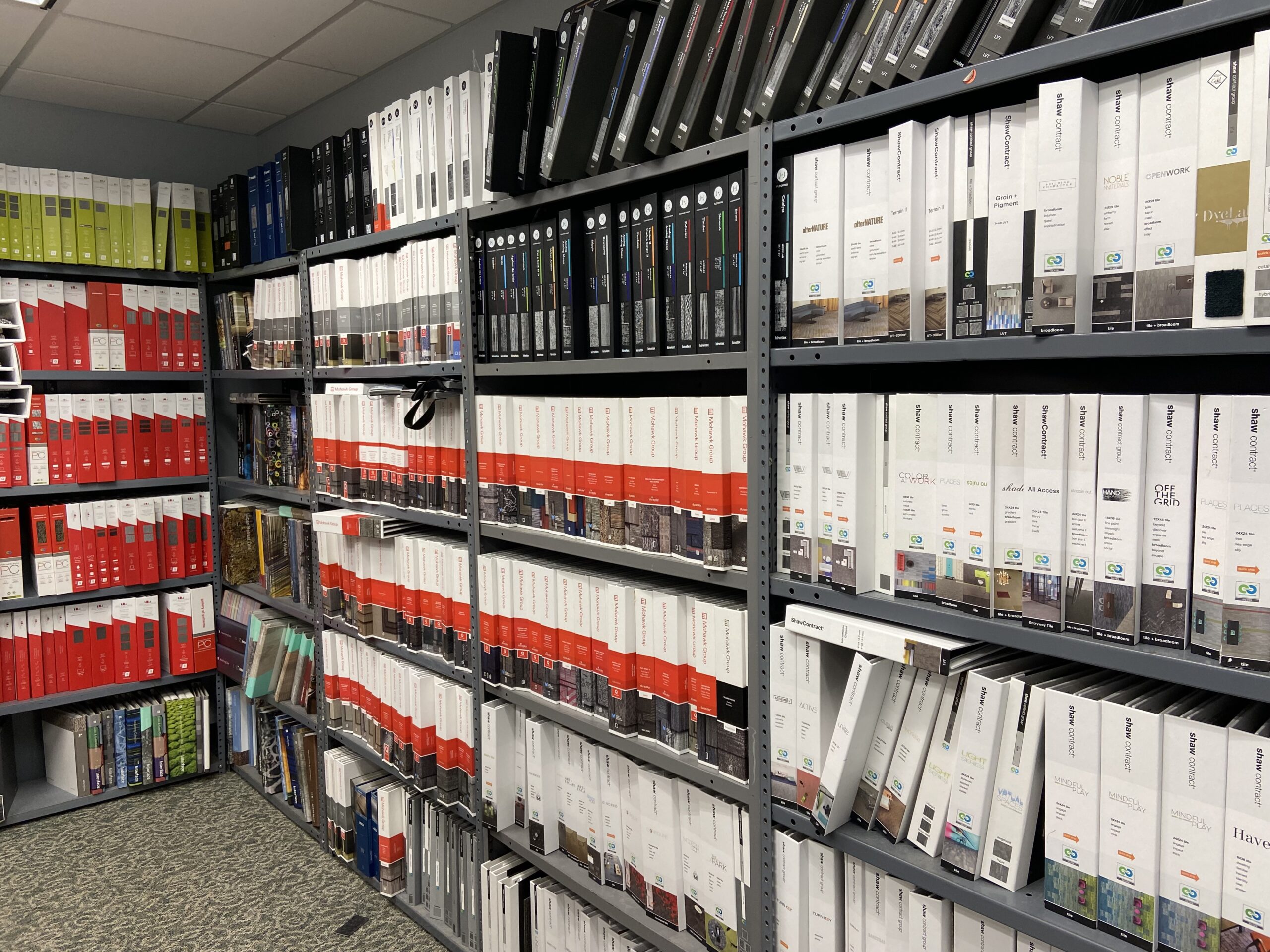 Types of Commercial Flooring
Luxury vinyl tile and vinyl plank have made dramatic strides in its appearance and durability. As a result, BT Tile and Carpet Company has been installing this material in numerous commercial facilities due to its professional look and easy maintenance.
Another popular choice for commercial flooring is carpet tile. Carpet tile is versatile, easy to install, and easy to replace if necessary. Unique patterns and unlimited colors allow for a customized appearance.
Porcelain and ceramic tile are also popular choices in the commercial industry. Floor tiles can offer excellent texture and slip resistance in kitchens and bathrooms. Wall tiles keep these areas easy to clean, sanitary, and are able to withstand high temperatures.
Some commercial projects require less common flooring materials. We have many products that are accessible to us- feel free to call and ask what we have access to if you are looking for a specialty material!
Whether you are building new construction or are renovating an existing commercial space, you will need commercial flooring experts. BT Tile & Carpet Company understands the flooring challenges you may face and the constraints commercial businesses operate under. We are experienced flooring contractors and ensure that the installation process is professional with each project we complete . With a large selection of flooring products from leading manufacturers, we can handle any design issue and meet any budget constraints.